Universities and Schools
2 June 2020
2022-01-12 15:29
Universities and Schools
We sew apparel and accessories customised
for your School and University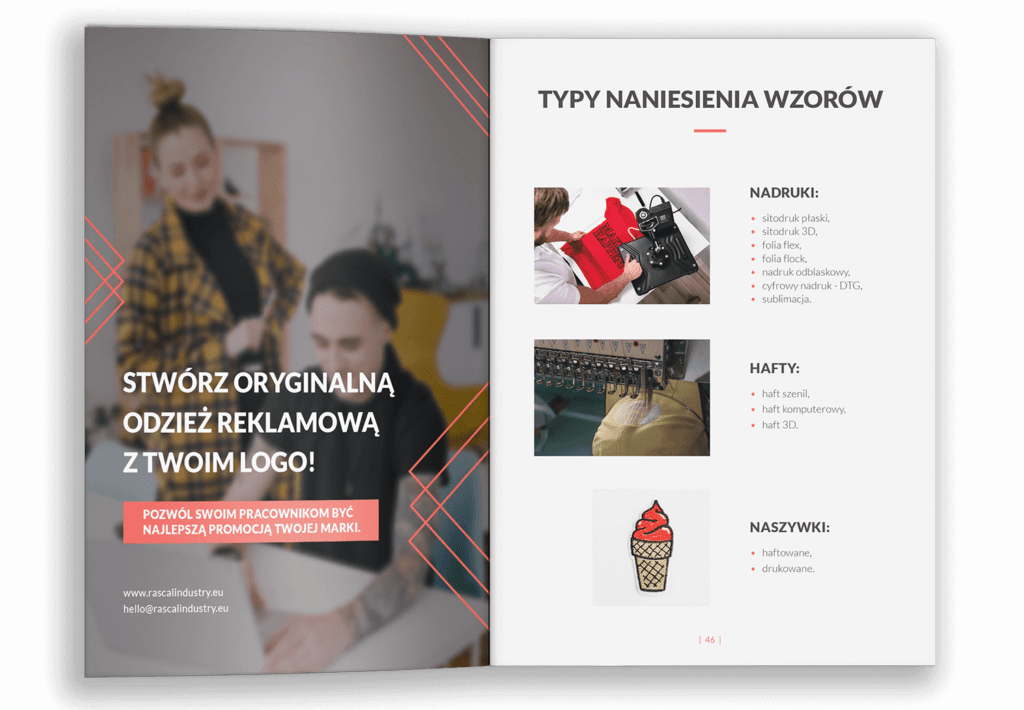 Explore our product range.
View the available apparel styles,
types of pattern application,
types of labels,
colours.
All in one place.
Offer for Schools and Universities
We sew apparel embracing the spirit of your School and University
Our sweatshirts are worn not only by students from all over Poland, but also from Berlin, Munich, Zurich, and San Francisco. We'd love to dress you as well! From professional design, through support in all formalities and production in Poland, to free delivery.
Only 4 weeks separate you from unique custom-made apparel embracing your #teamspirit!
Just tell us what you need, and leave the rest to us!
Apparel and accessories with your own logo
Possibility to label clothes with the logo of your school or university
Large selection of cuts, prints and embroidery
Free delivery within 4 weeks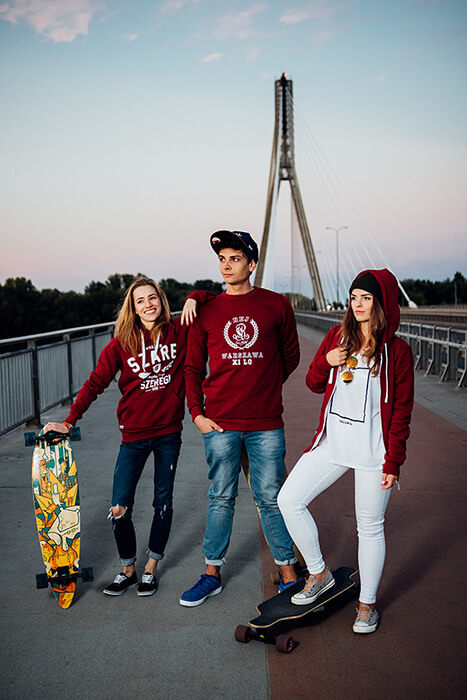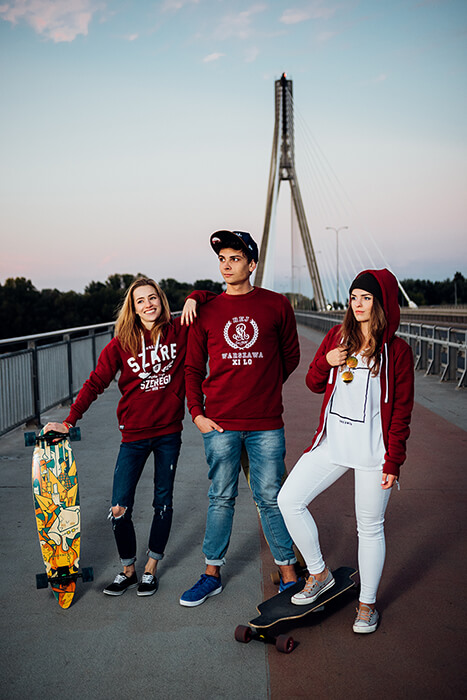 Ethical Business Partner
We meet all the European social standards applicable in international cooperation.
Our actions are confirmed by the GWW Ethical Code certificate.
Certificate code: PSI No 43454.
Guarantee of reliable cooperation
Competent care over your design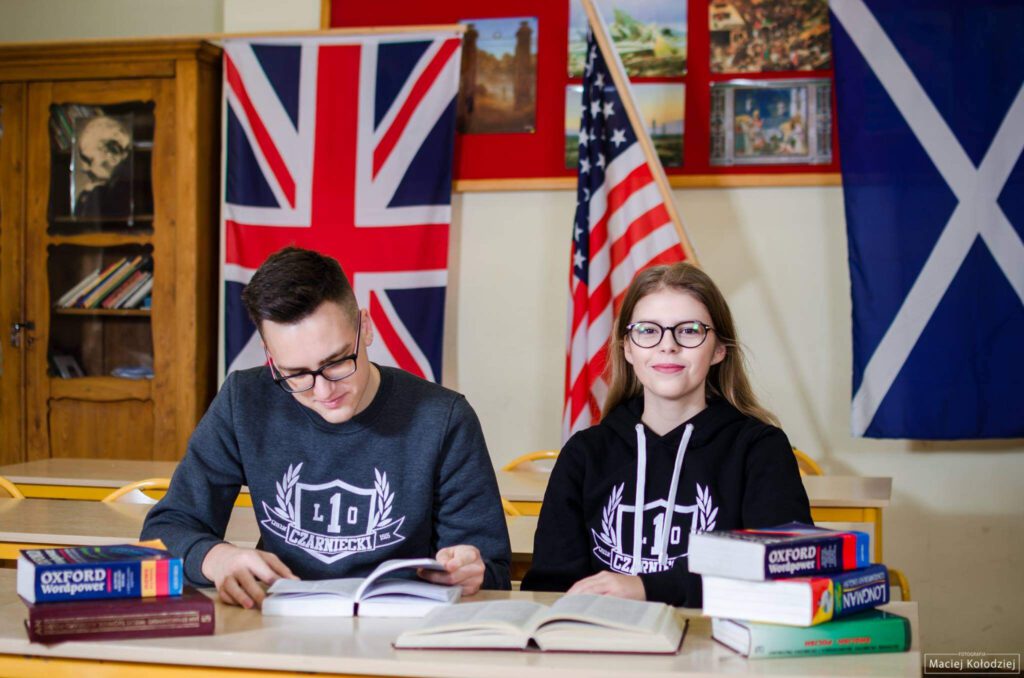 Certificates
We produce advertising apparel from certified cotton knit fabrics.
The certifications guarantee a selection of high quality fabrics and identification with pro-ecological values. The fabrics, free from any harmful chemical substances, thereby demonstrate the utmost level of safety regarding their contact with the wearer's skin.
Guarantee of high quality fabrics
Guaranteed safety and comfort for the skin
Production in line with an ecological system of values
What distinguishes our company?
General ordering process: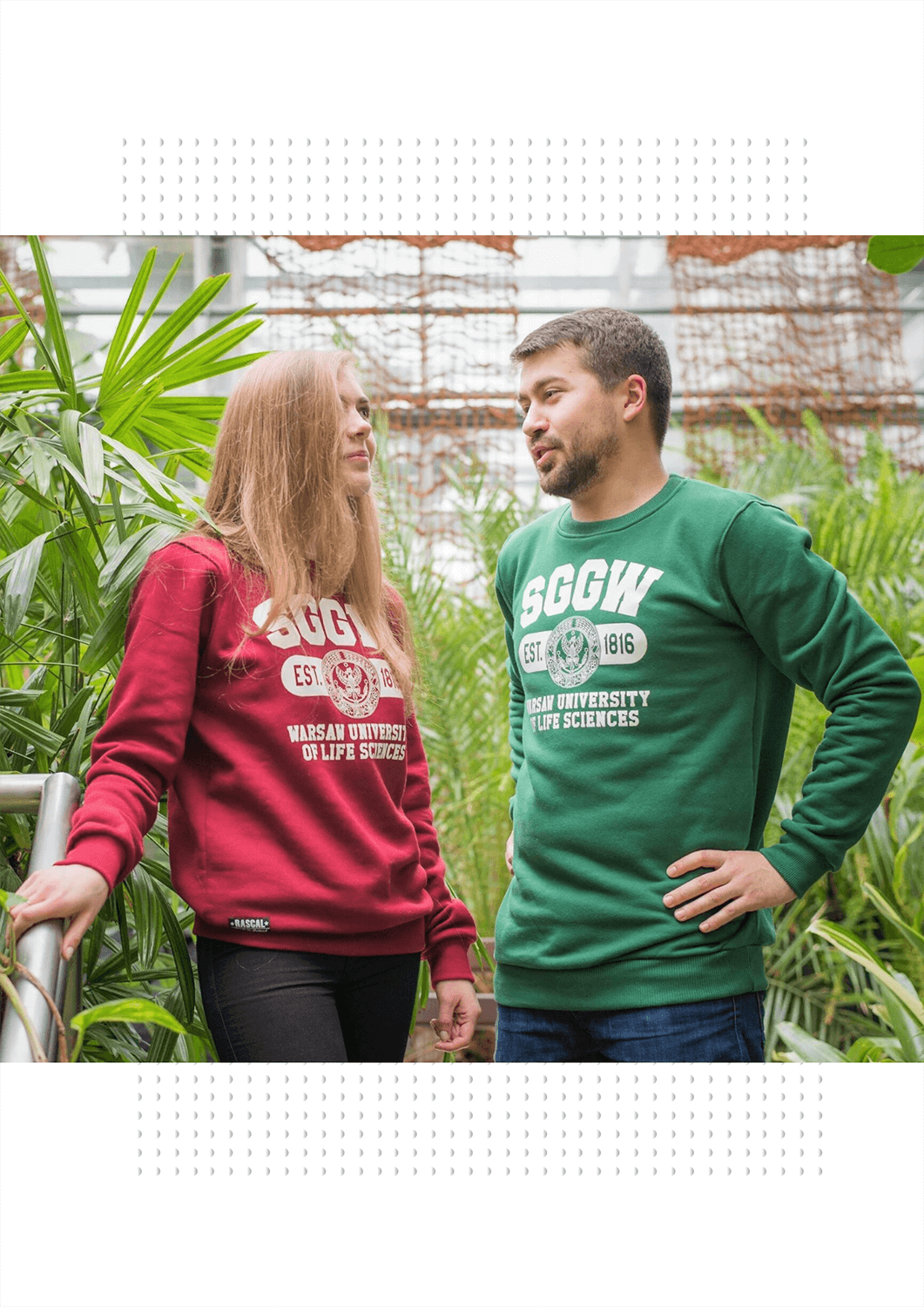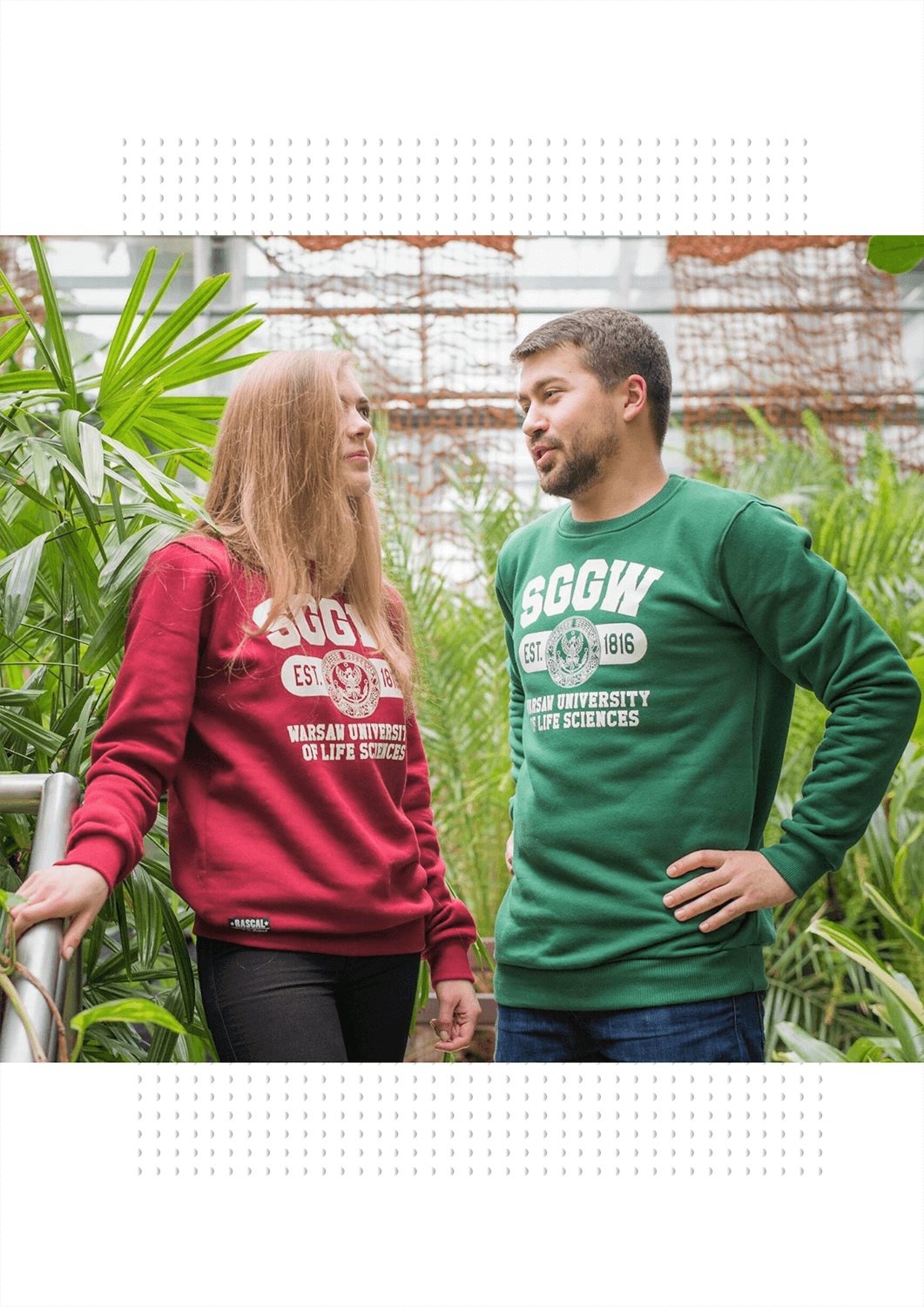 Consultation
From the very first contact, one of our representatives will take care of you and guide you through the entire ordering process. The representative will help you make all the decisions, answer all your questions and support you in choosing the right pattern. Specify an approximate order size and contact us via the contact form on the website.
Design and evaluation
We work on your design. On the basis of the given order size, selected products, type and quantity of patterns applied, we create a quote for you. We provide you with product visualisations for your approval. On request, we send you samples to try on.
Sewing within 4 weeks
Our representative will take a collective order from you, hand it over to our sewing room and wait until the order is delivered to your door! We also make it possible to sell products through our online store, where we launch a site dedicated to your sweatshirts. Therefore, anyone interested can place and pay for their order.
Let's talk about your design.
Already have an idea for a design?
Tell us what products you need, and in what quantities. Choose the colour. Decide where you want to place your logo or advertising slogan. We will advise you on the next steps.
No idea as of yet?
Specify the approximate order size. We will prepare an advertising apparel design for you!
Check out our portfolio on Instagram!
Keep up to date with us and join the owners of #rascalhoodie!

The best apparel producer on the market! Professional and individual approach to a client, easy contact and customer service available almost 24/7. I ordered sweatshirts for our high school, they arrived on time, made of great quality fabric and carefully embroidered logos. We're extremely satisfied and will surely place an order once again in the future!!
HIGH SCHOOL NO. 7 IN KATOWICE

We placed our first order at the end of 2017. The sweatshirts were great! We highly recommend working with Rascal Industry on behalf of the international AFS organisation and students from Poland, Italy, Mexico, Germany, Thailand, Malaysia and many more, for whom the apparel was produced. All the best 🙂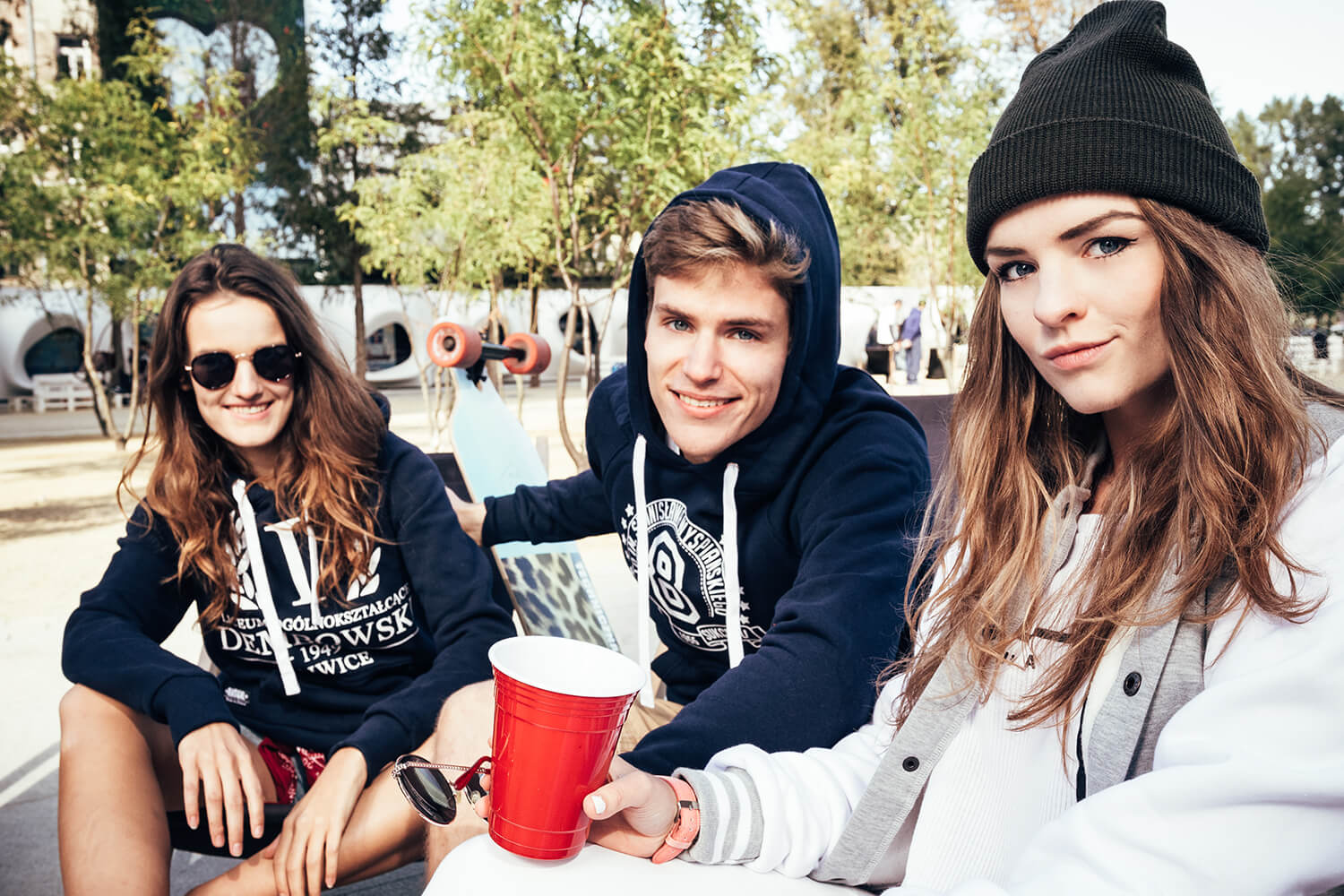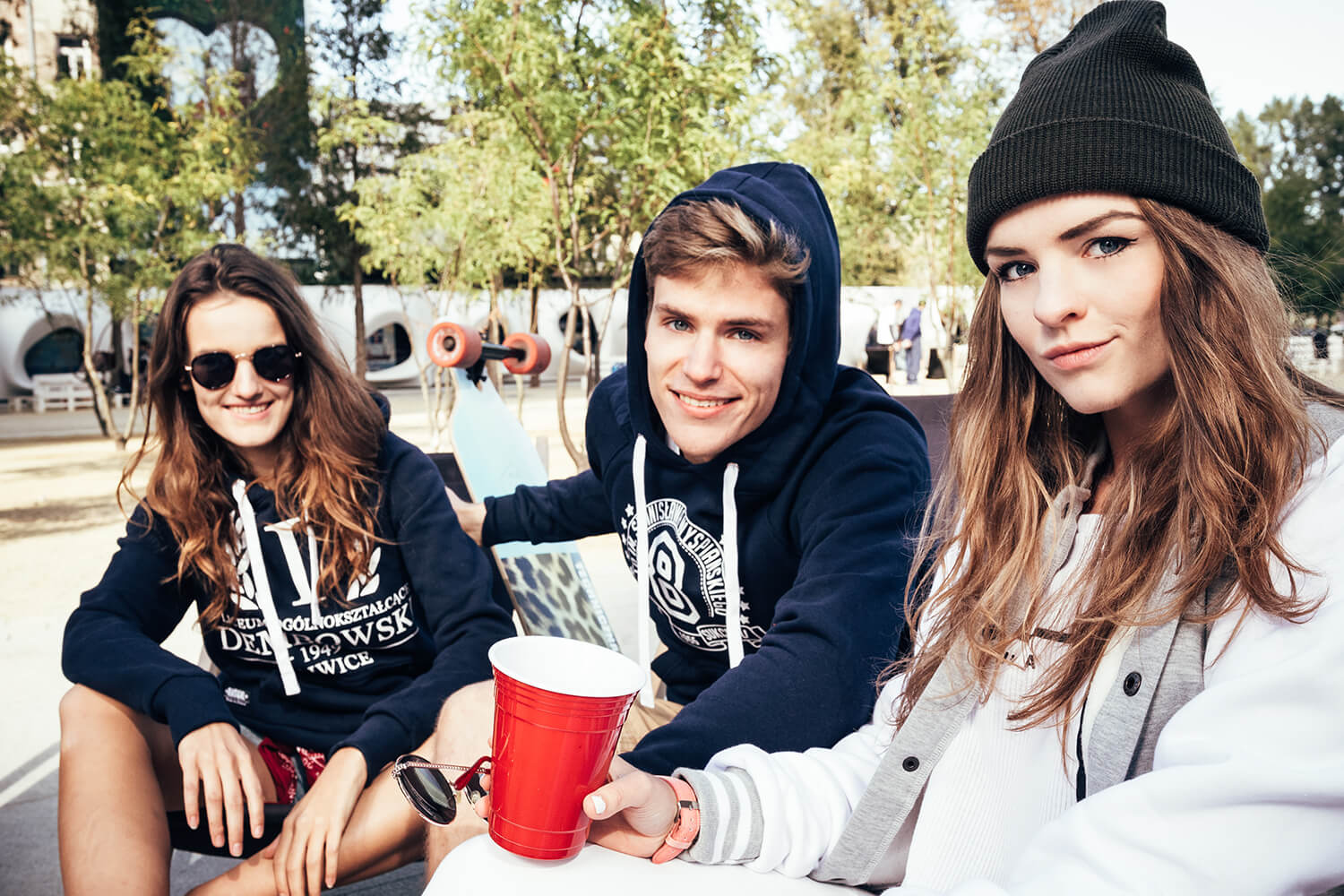 Show your #teamspirit!
Take a picture of your team, record a short video or TikTok and get your social media up & running!
Mark us #rascalindustry Have fun!