Sports clothing and activewear made to order.
Sports clothing and activewear made to order.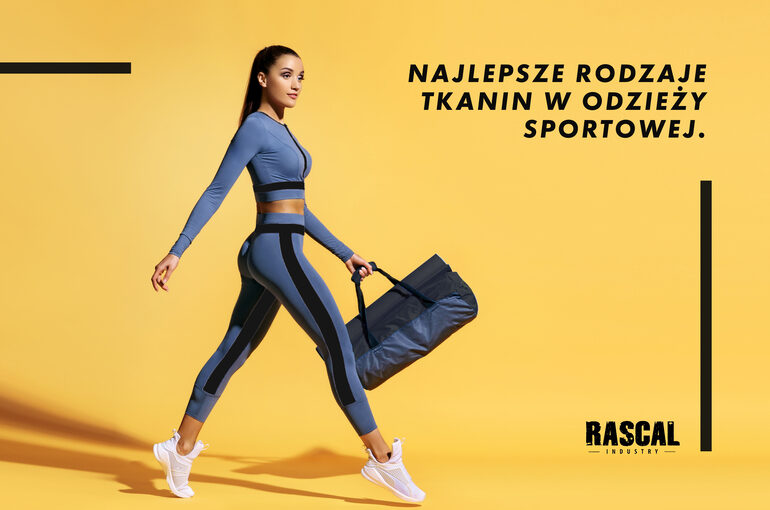 What types of fabrics are suitable for outdoor and sports clothing?
Sports clothing is a specific type of apparel that should be made using special materials.
It must be convenient and comfortable, as it may be in contact with the skin for many hours. Here are the best types of sports and outdoor clothing fabrics – the most common sports fabrics. Let's take a closer look to learn which one is best for which type of user.
Knits for sports clothing
Knits used in the production of sports clothing focus on the composition, including 100% polyester, polyester and elastane blends – which mean that the material adapts to the figure and works perfectly – knits with finishing, e.g. Coolmax and merino wool knit, which is made of the highest-quality natural fibres and is a natural, renewable and biodegradable product.
---
Polyester – what are its properties and why is it used?
Polyester is the most commonly used fabric in sports clothing. What makes it stand out from other materials is its lightness and functionality. You can train in it even in full sun without worrying that it'll fade from UV rays. It's ideal in all conditions, as it doesn't absorb water, meaning you'll avoid unpleasant coolness and moisture. One of the reasons why many athletes value polyester clothing is its low price, meaning they can buy several favourite outfits. Our offer includes a wide range in this regard – different types of garments made of this fabric, for example, fleece sweatshirts, blouses, shorts and even underwear.
Softshell – a hydrophobic material for demanding users
Products made of this material are very sought after. Softshell is usually associated with softshell jackets, which are very popular mainly due to the air circulation they provide. They have an additional hydrophobic layer thanks to which users don't have to worry about rain or snow. This type of material consists of two interconnected layers – insulation and an outer layer.
As a clothing manufacturer, at Rascal Industry we offer not only ready solutions but also activewear made to order. Our range includes both men's and women's softshell jackets in various colours. You can also choose your own print, which will be placed in a visible place on the garment and is a great solution for clubs and sports teams. The effects of clothes marking can be spectacular, but to achieve this, you need to learn about all the possibilities and choose the best option.
Cotton sports clothing – create your own sports clothing made to order
Cotton is popular and well liked, and is used in the production of sports clothing. T-shirts, shorts and sweatshirts made of cotton are extremely comfortable and safe even for allergy sufferers. Another benefit is its breathability and light weight. It's better for light training, such as walks, yoga or Pilates, as during strenuous exercise, it can get soaked with sweat, which will make it wet.
We specialise in eco-friendly sports clothing made to order, and that's why our offer includes organic cotton garments. You can read more about eco-friendly materials in our blog – take a look!
Is it worth buying clothes made of blends?
We often come across materials made of different types of yarn. This is deliberately done to improve the properties of the given fabric. Thanks to this, when choosing sports clothing such as sweatpants, leggings and T-shirts, you can even better adapt them to the given sport. The most common blend is cotton and polyester. To meet our clients' expectations, at Rascal Industry we couldn't forget about such a range, and that's why our offer includes sweatshirts with a print made using this blend. There are many possibilities – the most important thing is to adapt the product to the needs.
The composition of our knits means almost all of them are suitable for sublimation, so we're able to handle even the most-complicated designs.