How to create your own clothing brand?
How to create your own clothing brand?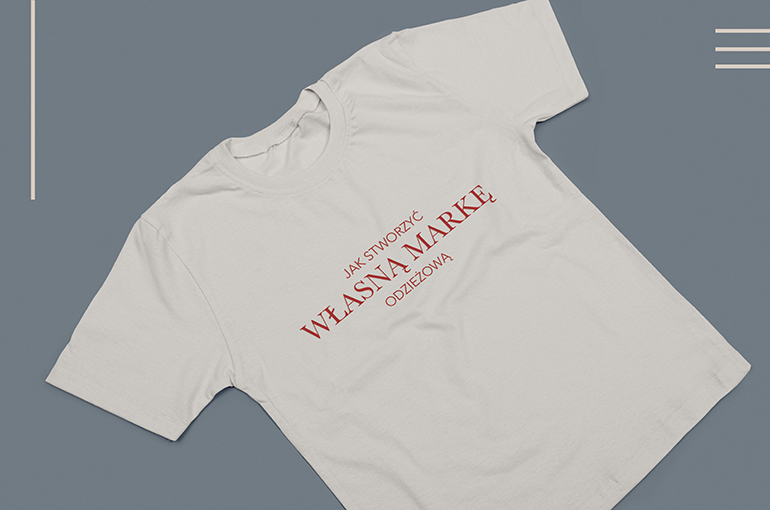 Your own clothing brand as a business idea? Why not! You need to remember that fashion is one of the fastest-developing sectors of the economy, and hundreds of people are thinking about launching a brand with a range that includes T-shirts, sweatshirts, tracksuit pants or organic clothing. So how can you push through the competition and get your brand noticed? The most important thing is to think about key issues at the beginning, such as the brand concept, target group, product that's meant to distinguish your company, visual identity, as well as the clothing production process. How can you do it right and succeed in the market? Check out how to create your own clothing brand step by step, and how to move from idea to implementation, and most importantly, how to make clothes and make money on it.
Brand concept
Everything starts with an idea, and it's the same in this case. When creating your own clothing brand, you must first consider the concept and main idea. You think this is obvious? Are you considering launching a range of sweatshirts? Great – what's next? Think about exactly what your product is meant to look like and what'll make it stand out – perhaps embroidery or unique prints? Or maybe the main value should be the material they're made of – organic or recycled? This is where you face one of the most important decisions, as well as the vision and overall nature of your clothing brand, which should be cohesive from start to finish – from the product and communication language to visual identity, which reach your target group, but more on that in a moment.
Target group
You can't please everyone, so remember that that's not what it's about. Your brand is to reach given consumers that you yourself choose. When deciding on your target group, think about the following: who your consumer is, how old they are, what their interests are, what they do in their spare time, where they work or study, which city they live in, what they like, and what they read. By creating a clearly define target group profile, it's much easier to find out the specific needs of your dream customer, and thus reach them quicker and more effectively.
The element of desire
The product itself isn't everything. Today's consumers are much more exacting and look for brands that offer added value that they can identify with. This means that the product should be followed by the idea of the brand concept. For example, organic clothing – if your sweatshirts stand out not only thanks to their design, but they also have the relevant certificates and are made with sustainable fashion in mind, customers who like the above values will certainly choose you instead of the competition, which isn't transparent.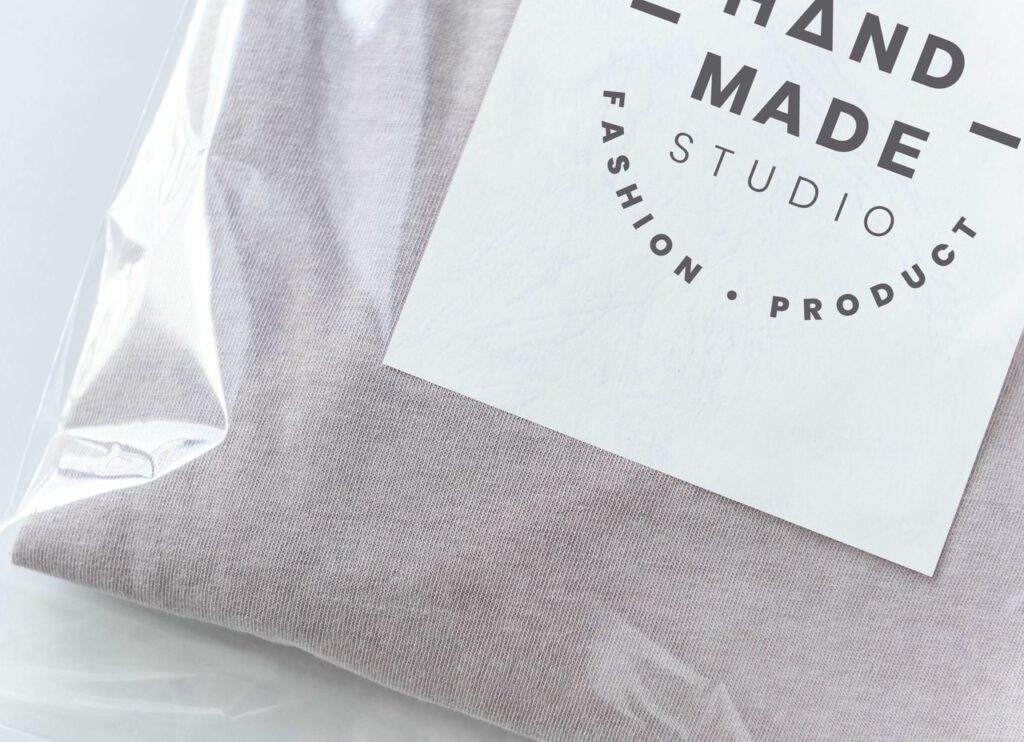 Clothing with stand-out design
If you already have a concept and target group, and know what your idea is, you're halfway there. Now it's time to design your sweatshirts, T-shirts or tracksuit pants. A hit isn't just about the material and cut. Images, prints, embroidery and slogans – this is one of the best ways to get your product noticed, and craftsmanship and quality are very important here. There are many clothing branding methods that can make your designs unique, and we happen to be specialists in this. Which one will be the best for your brand? Check out the whole spectrum of possibilities and with a little help from us, decide for yourself. After all, you're the boss!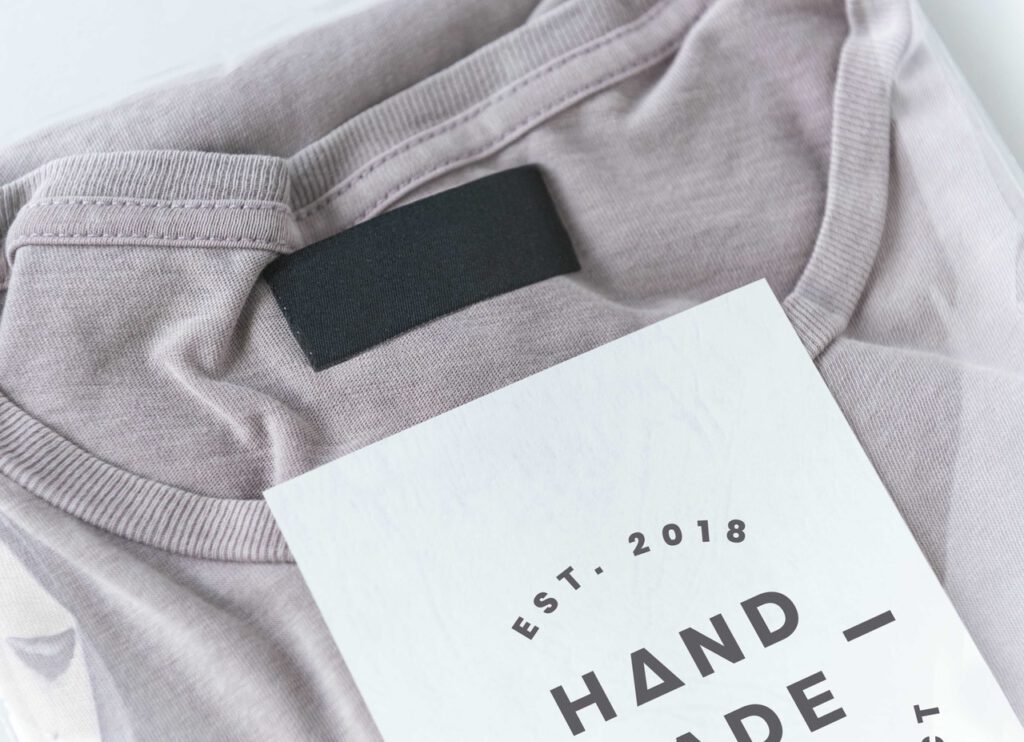 Labelling
Tag – while you may think that no one pays any attention to this, you couldn't be more wrong. The tag is the "face" of your clothing brand. What it contains gives the customer a clear message that they know what they're paying for and the quality they're getting. This is extremely important and helps build a quality-based image of the brand. In addition to basic information, such a composition and care, it can include a fun slogan or hidden message. Such a tag sewn on the outside of the garment can simply provide additional decoration for the product. Here, every detail is important.
Process and clothing production
Now it's time to move to the stage that can be the biggest challenge for many – the process and clothing production. After all, not everyone has to be a designer or know much about sewing to open their own clothing brand. Do you have an idea but don't know how to tackle the rest – the pattern, garment prototype, labelling, quality control and packaging? No problem! The idea itself is enough, and we'll deal with the rest. We're comprehensively responsible for the entire garment sewing process. How do we do this and why should you trust us? You can find out here.