Clothes-marking methods. Clothing with a company logo – embroidery, a print or a patch – what should you choose?
Clothes-marking methods. Clothing with a company logo – embroidery, a print or a patch – what should you choose?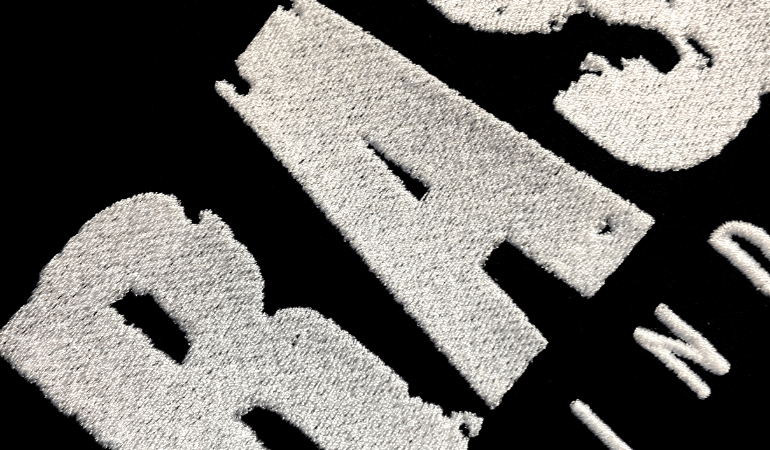 Personalised custom-made clothing – what exactly is it?

Personalised custom-made clothing stands out because its material, design, colour, style and decorations are chosen individually. In addition, the external (visible) part has the company's, school's or university's logo, and the internal (non-visible) part features a tag, which can feature, for example, the name of the institution or company. Thanks to these elements, the clothing becomes original and unique. However, it's important that personalised garments, including all elements on them, such as the logo, are permanent. How permanent it is depends on you choosing the correct clothes-marking method. That's why in this article we address clothes-marking methods.
Marking methods
There are three marking methods: embroidery, prints and patches.
At Rascal Industry, we are of course aware that our customers (people who aren't professionally involved in marking clothes) may find it quite difficult to make a choice on their own. That's why in this article we answer the most common questions about clothes marking:
What is embroidery and what types are there?
What are prints and what types are there?
What are patches and what types are there?
Which marking method should you choose for a specific product?
What effect will a given marking method have on a given product?
Which method is the most cost effective for a given product?
---
Embroidery – decoration used on clothing and accessories
The first marking method is embroidery. Below is a description of two types of this marking method.
 Computer-controlled embroidery

Computer-controlled embroidery – allows you to accurately reproduce the design, and thus, make every detail visible. This is done using to tiny needles and thin threads connected to them. Computer-controlled embroidery put onto clothing or accessories makes products look elegant and professional and, equally importantly, extremely durable. It's used in marking premium products. Unlike prints, this technique requires a special program and individual work in the creation of each logotype.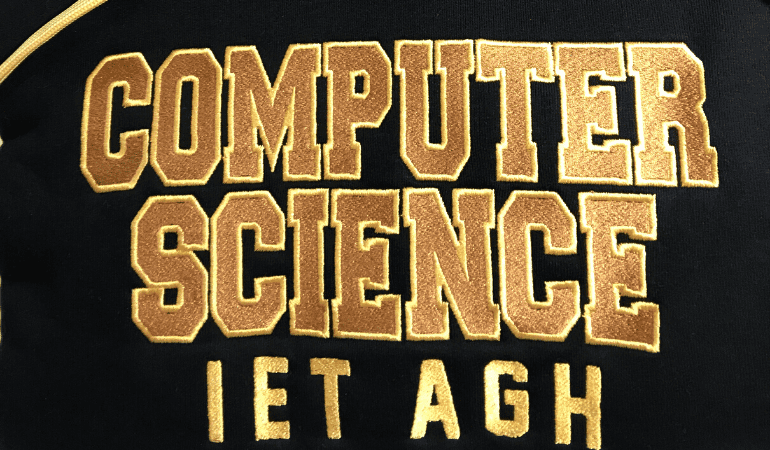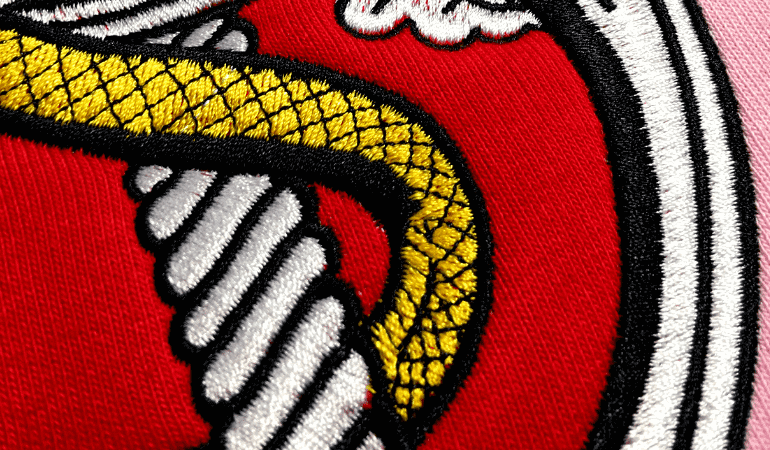 ---
 3D embroidery
3D embroidery – this technique, which is called one of the noblest techniques of decorating clothes, uses special foams that emphasise the stitches, thus creating three-dimensional patterns, letters and graphics. Similar to computer-controlled embroidery, its craftsmanship is very precise, and it also has elegant finishes. 3D embroidery in the form of small embroidered patterns is mainly placed on clothing made of thicker material, in particular on sweatshirts and caps, and is very durable. This method enables the clothing to look original and unique.


---
Prints
Decoration used on clothing… and more


The next marking method we will discuss is prints. Below is a description of eight types of this marking method.
 Screen printing
Screen printing – one of the most durable and oldest marking methods. It's used in single- and multi-coloured printing, and in both small- and large-format printing. It can be placed on flat and round products. It's used in marking both soft materials (textiles, paper, cardboard, etc.) and rigid items (metal, plastic, wooden, etc.). The main benefit of this method is the possibility of application on many products with different structures. However, screen printing is, first and foremost, a technique of decorating material that involves pressing ink through a special matrix. It's perfect for marking T-shirts, polo shirts and drawstring bags. It's not used in marking terry, fleece and softshell products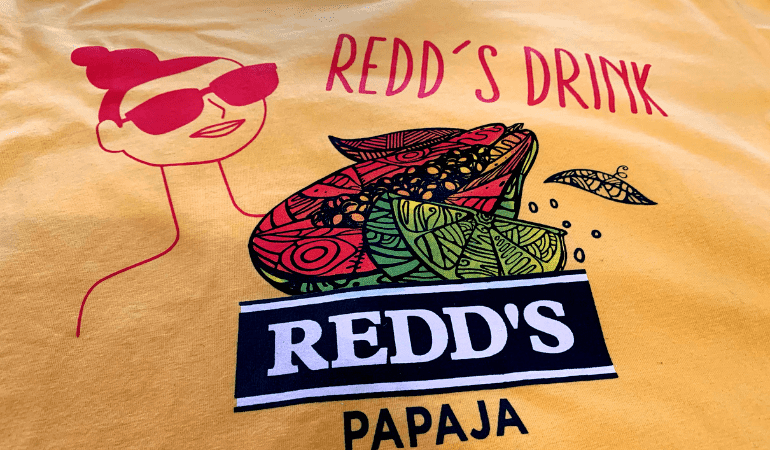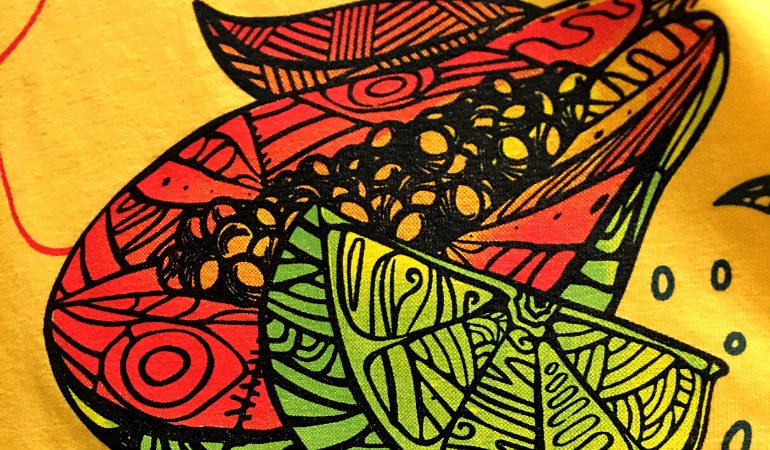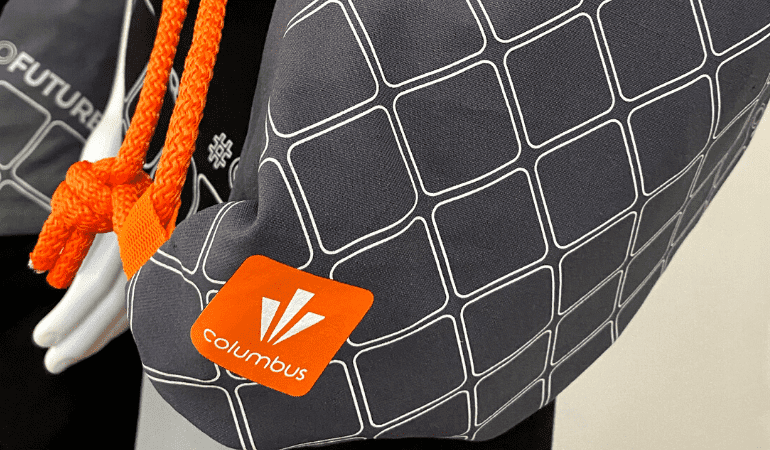 ---
 Flat screen printing
Flat screen printing – one of the most durable and popular methods of printing on textiles. It allows you to significantly reduce the cost of marking a large number of garments. It involves pressing ink through a mould on a special matrix called a screen. The screen is covered with an emulsion on which an image is reproduced. Prints made using the screen printing method are resistant to washing, moisture, UV radiation and mechanical damage. In addition, they're clear and have high colour saturation. In this technique, the price of the print decreases as the quantity of garments increases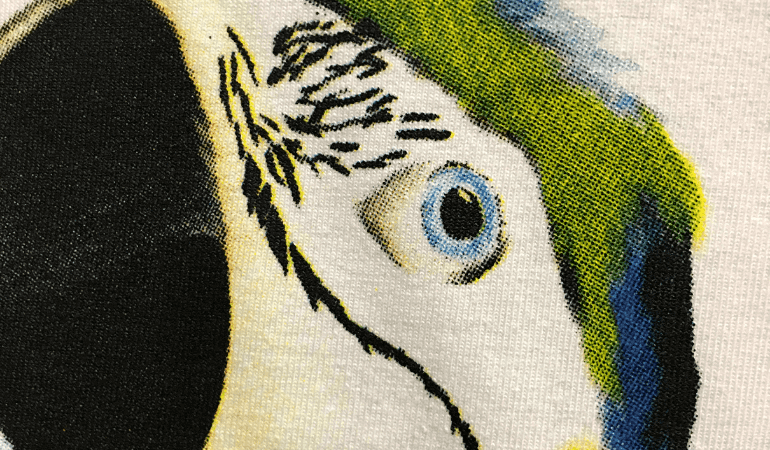 ---
 3D screen printing
3D screen printing – this technique uses special gel inks that after thermal treatment give the effect of protruding from the print. 3D screen printing, also called XXX , allows you to achieve clear, saturated colours by making the space prominent. Prints in this method are created in a similar manner to classic screen printing – a polygraphic matrix is used to layer ink, and it's then fixed thermally. The ink, which gently "swells" because the printed surface is heated at a high temperature, gives the effect of a thick, solid print that's extremely resistant to abrasion.
 Flex foil
Flex foil – a method used both for single- and multi-colour decorations. The foil is applied by heat pressing it into the material at high temperature, thanks to which it's extremely durable – this prevents the print from flaking and is resistant to abrasion and washing. It covers the surface really well. It also withstands very high washing temperatures – even up to 80 degrees Celsius. It's a material that gets heat pressed onto sports clothing, workwear and advertising products, such as shirts and bags. The thickness of the foil makes it significantly protrude from the material and seem three dimensional. It's often used to mark a small quantity of textile products. Flex foils is usually used in small batches, mainly in the manufacture of sports clothing.
 Flock foil

Flock foil – this method allows the creation of prints with a delicate flock, which resembles suede to the touch. Prints made using this technique are created by cutting out a template from material that's been thermo-transferred, and then heat pressing it onto the fabric. It's ideal for single-colour designs. Its greatest advantages are durability and great coverage of the printed surface. Similarly to flex foil, flock foil is a material designed for heat pressing templates on textiles such as sports clothing, workwear, shirts and bags.
 Reflective prints
Reflective prints – this technique involves using a plotter to cut out reflective elements that'll be clearly visible from a distance. These elements are cut out from thermal-transfer foil, and then heat pressed onto fabrics or textiles. The reflective print reflects light, and so ensures visibility and safety. That's why this method is used to create workwear, reflective vests, softshell jackets, bags, backpacks, and drawstring bags.
 DTG – digital to garment printing
DTG (digital to garment printing) – a digital printing technology used directly on textiles. This method involves placing a garment in an ink printer where the heads place specific patterns on clothing. A DTG digital print is partially absorbed by the fabric's fibres, making it durable and not resulting in a "thickening" effect on the material. This allows you to achieve intense colours and shadows. It's absorbed only on white, but can also be used on coloured clothing. In this case, a white base is applied on a different colour to protect against absorption and permeation of the fabric's colour. It has this in common with screen printing.
---
Patches

Patches are used on clothing with a specific structure. The third marking method is patches. Below is a description of two types of this marking method.
 Embroidered patches

Embroidered patches – this technique is a derivative of computer-controlled embroidery. It gives the effect of saturated colours. Embroidered patches are used mainly for marking small elements on clothing with a specific structure. Such a specific material is fleece, whose raised flock can cover small parts of the logo and make it unclear or illegible if the wrong marking method is chosen. This method is considered to be one of the most durable marking methods, partly because it's resistant to high temperatures.

 Printed patches

Printed patches are applied to clothing using additional traditional embroidery, which allows a precise finish to be achieved. Printed patches are ideal first and foremost for multi-colour images in which colour transitions are complicated by their frequent variability and diversity. This is a very precise method – the image is transferred without loss of even the smallest detail, so they are faithfully reproduced.
---
Clothing with embroidery, a print or a patch?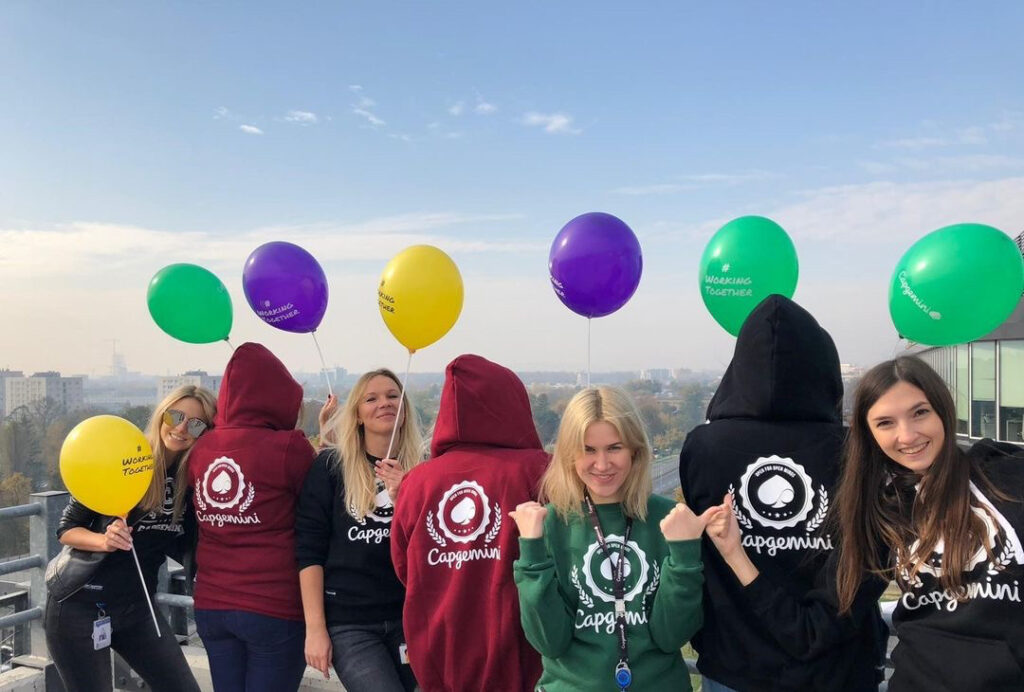 As shown above, there is no conclusive answer as to which clothes-marking method is best. Embroidery, printing and patches all have different features and, therefore, give different effects. The decision should depend on the type of product – its material, purpose, estimated duration of use, style of a given collection and many other factors. When choosing the marking method, you ideally want to consult a specialist. And that's why at Rascal Industry we consider each project individually, which means we analyse the choice of structure and decorations for each product we're creating. It's thanks to personalisation that we're able to offer our customers the highest-quality clothing and accessories.